Description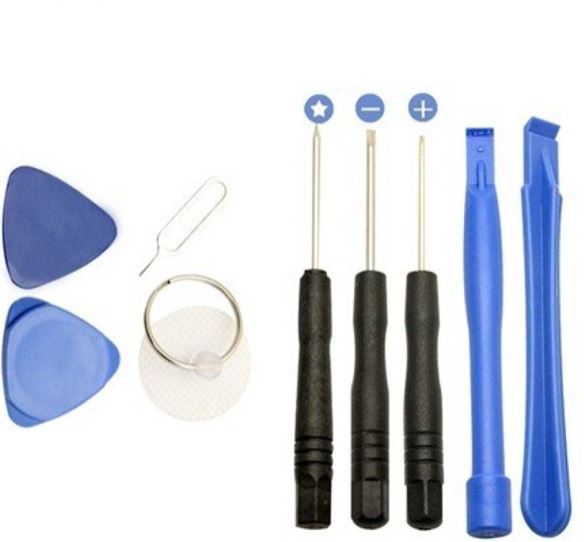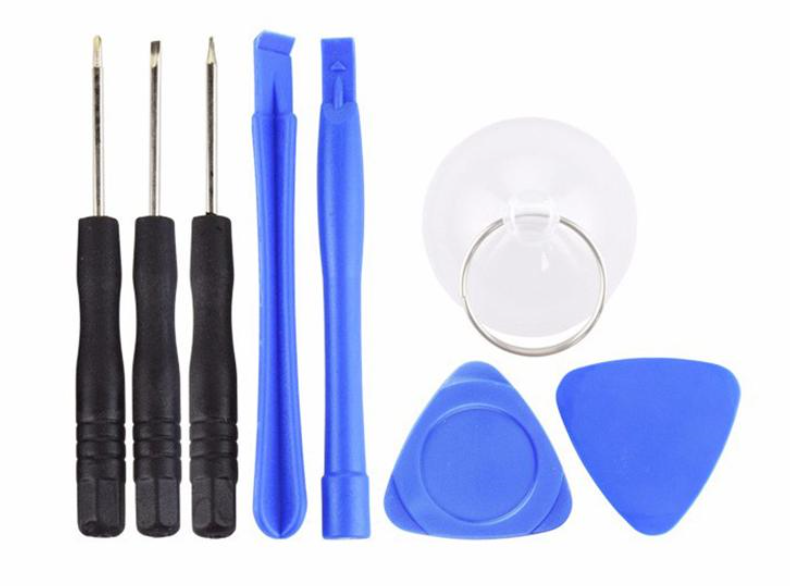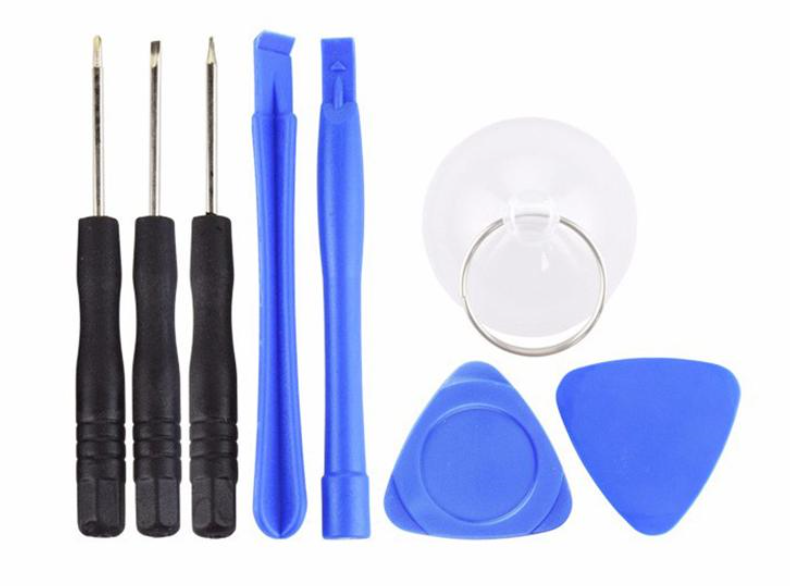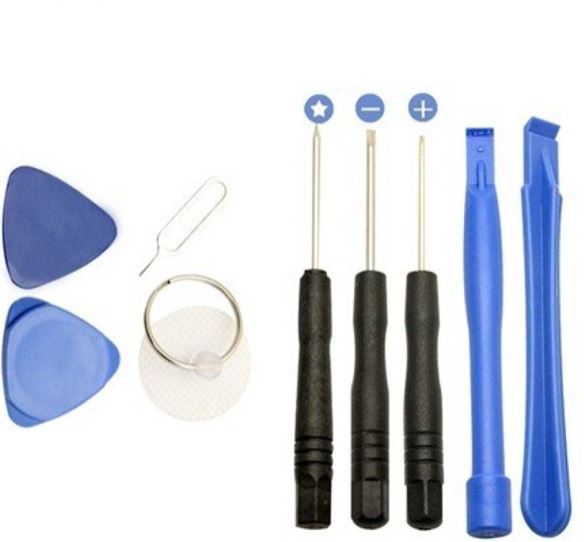 Tool Kit 8 Piece Repair Screwdriver Opening Service Fix iPhone 5 5S 6 6Plus 6S
100% Brand new & High Quality tools
Most commonly used tools for phone repairs
Tool Kit includes 9 pcs, listed below in description
Not Suitable for repeated assembly and disassembly of phones
Product Description
Perfect tool kit for smooth repair of your iPhone or many other brands Mobile phones like Samsung etc , laptops

Suitable for:

iPhone suitable models : iPhone 4 , 5 , 5C , 5S , SE , 6 , 6 Plus , 6S , 6S Plus , 7 , Plus , 8 , Plus X
For iPad 1 , 2 3 4 Mini Mini2 Air etc.
For iPad Touch 2 3 4 5 etc.
Many Samsung models including Galaxy series
Many other phone brands including ZTE HTC Nokia Sony Blackberry etc
Package Includes:
1* Triwing (Tripoint) Screwdriver
1* Pentalobe (Torx/Star) Screwdriver
1* Phillips Screwdriver
1* Flat Screwdriver
1* Suction Cup
2* Soft Pry Tools
2* Triangle Tools
Welcome to iCellParts ltd.
We provide our customers with a complete solution for obtaining the parts, information, and expert advice they need to fix and upgrade cellular phones, and more.
Our Goal Is to help you, our customer, find any replacement part or accessory you need for all the products you repair.
We are committed to helping you extend the life of your products by delivering the parts that will restore them back to their original condition. In the end what's important to you is important to us, and whether you need to replace the broken LCD, or install a new keypad, iCellParts will help you find the right part quickly and conveniently. We focus on every requirement of the customer and pay attention to every minute details.
5-Star Customer Service
It is our mission to make sure you find what you need, and when you can't find it online, you will find top-notch customer service representatives who are waiting to assist you. Our parts experts are knowledgeable, experienced, and dedicated to making sure your cellular parts-shopping experience is a pleasant one.
We accept Payment By PayPal.
Our Warehouse is Located in UK.
All items are shipped the same working day except Weekdays for orders after 15:00 p.m. and Saturday after 11:00 am.
All items purchased from us will be delivered via Royal Mail within 1 – 2 working days.
We Work on Weekdays, including Saturday. Kindly Note that items purchased on Sunday and Bank Holidays will be dispatched the next working day.
Local Pick up is not available for now.
We fully guarantee that all our items are in brand new condition and exactly as described in the description.
If items show symptoms of operation failure, defective or broken ( "DOA", Dead on Arrival Products), or wrong item was sent to you, please contact us within 3 days of receiving the item for a return authorization.
All authorized returns must be made within 30 days of the authorization.
Buyer will pay the return shipping cost regardless any reasons. Only exception is if the item is defective or broken, or wrong item was sent to you.
Warranty
Warranty does not cover accidental or deliberate damage, acts of god, damage incurred by incorrect use or not insufficient technical knowledge. The goods must not be modified or repaired by anyone other than our technicians or engineers. Any products that have not failed due to manufacturing defect will be repaired at the cost of the customer. iCellparts Ltd reserve judgment on this and our decision is final. Carriage costs for the return of goods to iCellparts Ltd will be the responsibility of the customer. The warranty will become invalid if the products have not been used for the purpose they were designed for. Please check warranty terms in description of the products.
Bulk Buying
We offer some excellent services for trade customers and organizations, please contact us via message in order to get more information and proceed further.
Change of shipping method
Sometimes, at our discretion we may upgrade your delivery if we believe it is a more suitable service.
Complaints & Feedback
Our aim is to respond to all customer complaints or queries within three working days. If you have a complaint please email us stating as much details as possible in order for us to resolve the issue within a satisfactory timescale, you will be kept fully informed of the status of your complaint.
PLEASE do not leave negative feedback before giving us a chance to work through an issue. We GUARANTEE a reasonable solution on all orders.